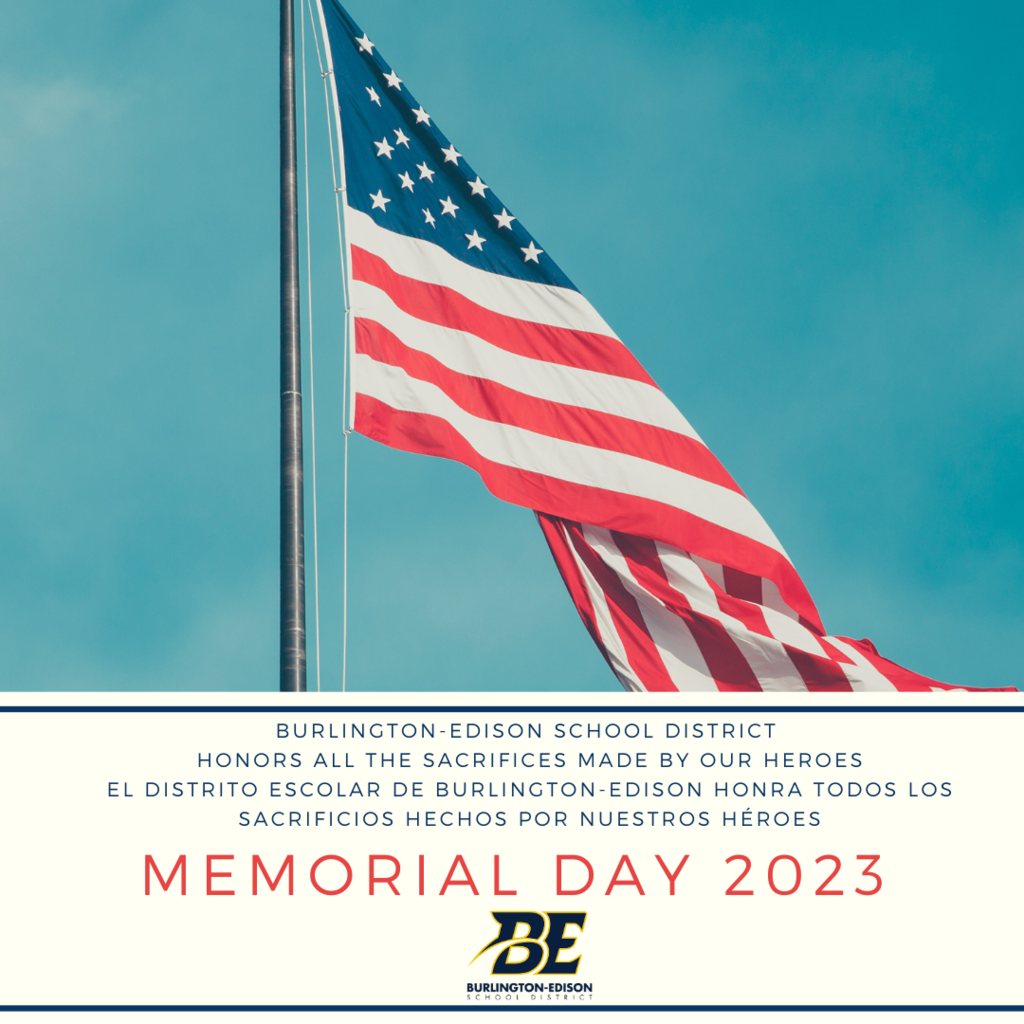 Tomorrow, all Burlington-Edison School District offices and school buildings will be closed in observance of Memorial Day. Mañana, todas las oficinas y edificios escolares del Distrito Escolar de Burlington-Edison estarán cerrados en conmemoración del Día de los Caídos. #WeAreBE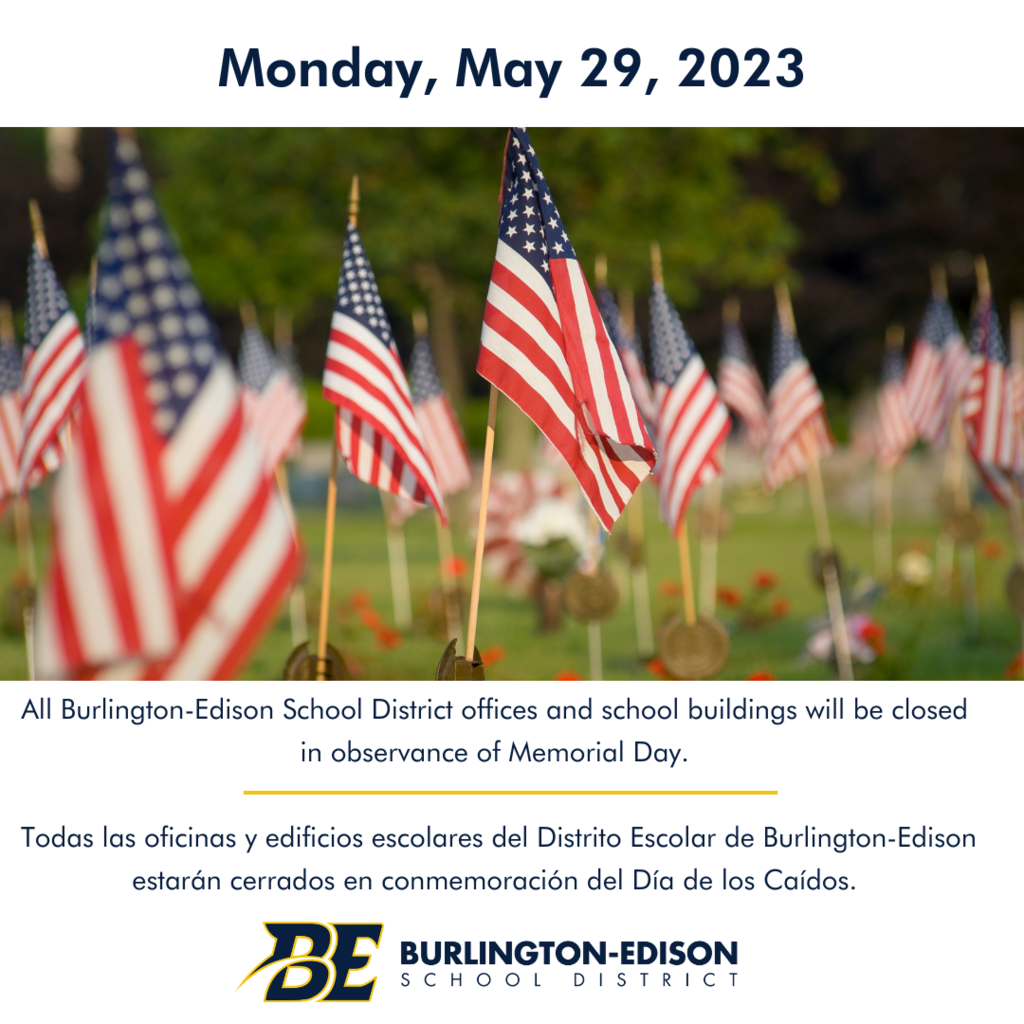 Acompáñanos a nuestra última reunión familiar del año del programa migrante este jueves 25 de Mayo empezando a las 5-7 de la tarde. iHabrá juegos y Baile Folklórico y puedes traer tu platillo favorito para compartir! Estará en el Parque de Maiben 1011 Greenleaf Ave, Burlington WA 98233. iEsperamos verlos! Join us for our Migrant Program's last family event of the year today, Thursday, May 25 from 5-7pm. There will be games, Baile Folklórico, and you can bring your favorite dish to share! Our Fiesta will be held at Maiben Park 1011 Greenleaf Ave, Burlington. We hope to see you there! 360-757-3311 |
questions@be.wednet.edu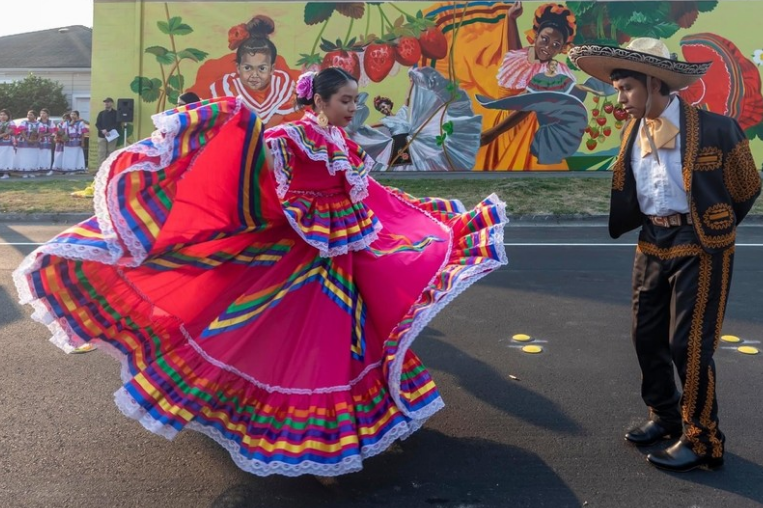 Fun fact: the best part of the day is when you make a butterfly puppet. #WeAreBE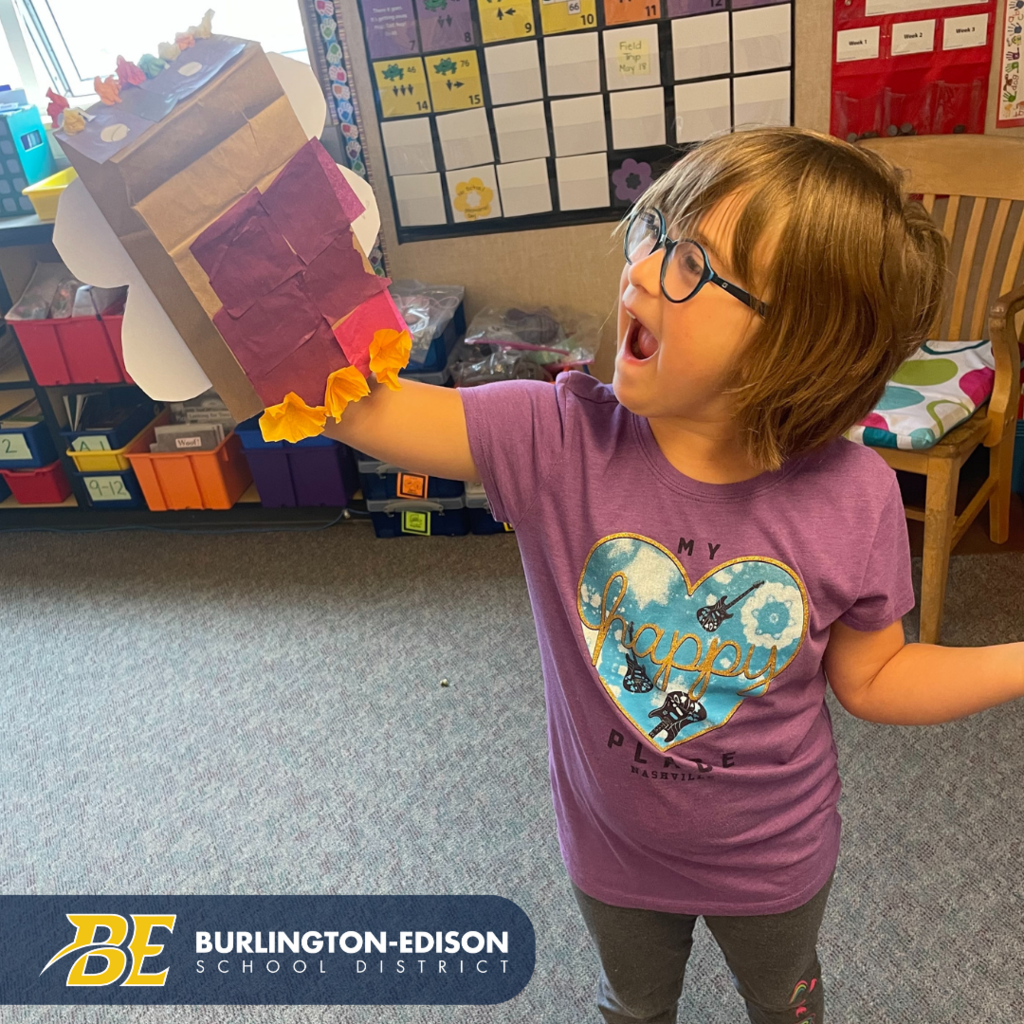 These amazing Students of the Month were at this morning's Burlington Morning Rotary meeting to present B-EHS teacher Ms. Gretchen Kraig-Turner with the Teacher of the Year award. Congratulations to Ms. Kraig-Turner! #WeAreBE #StudentsoftheMonth #TeacheroftheYears

#WeAreArtists #WeAreVanGough #WeAreBE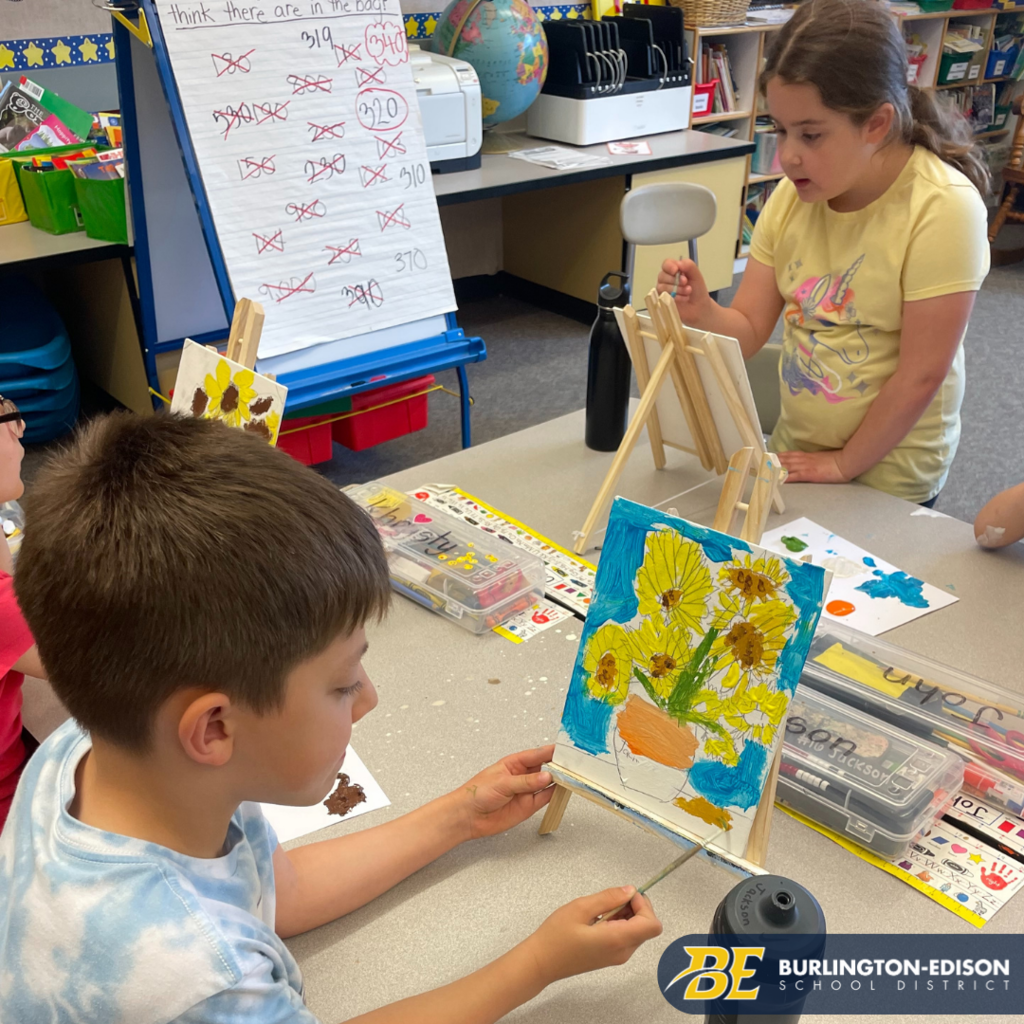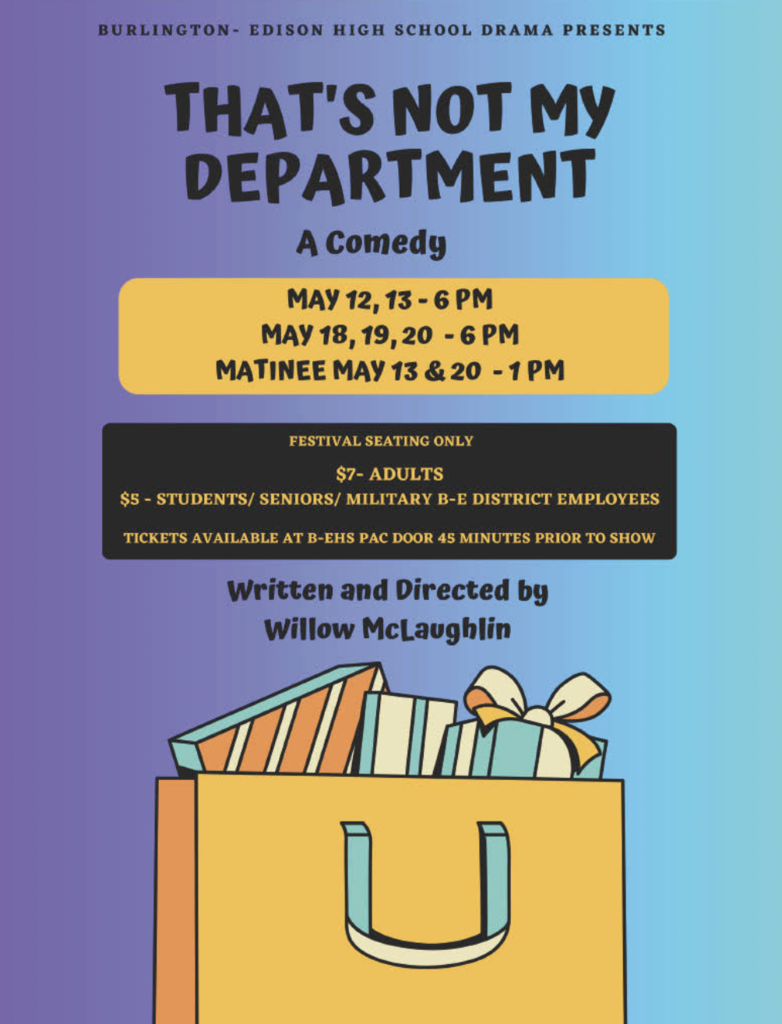 Today we celebrate our amazing school nurses. Happy National School Nurse Day! #SchoolNurseDay #WeAreBE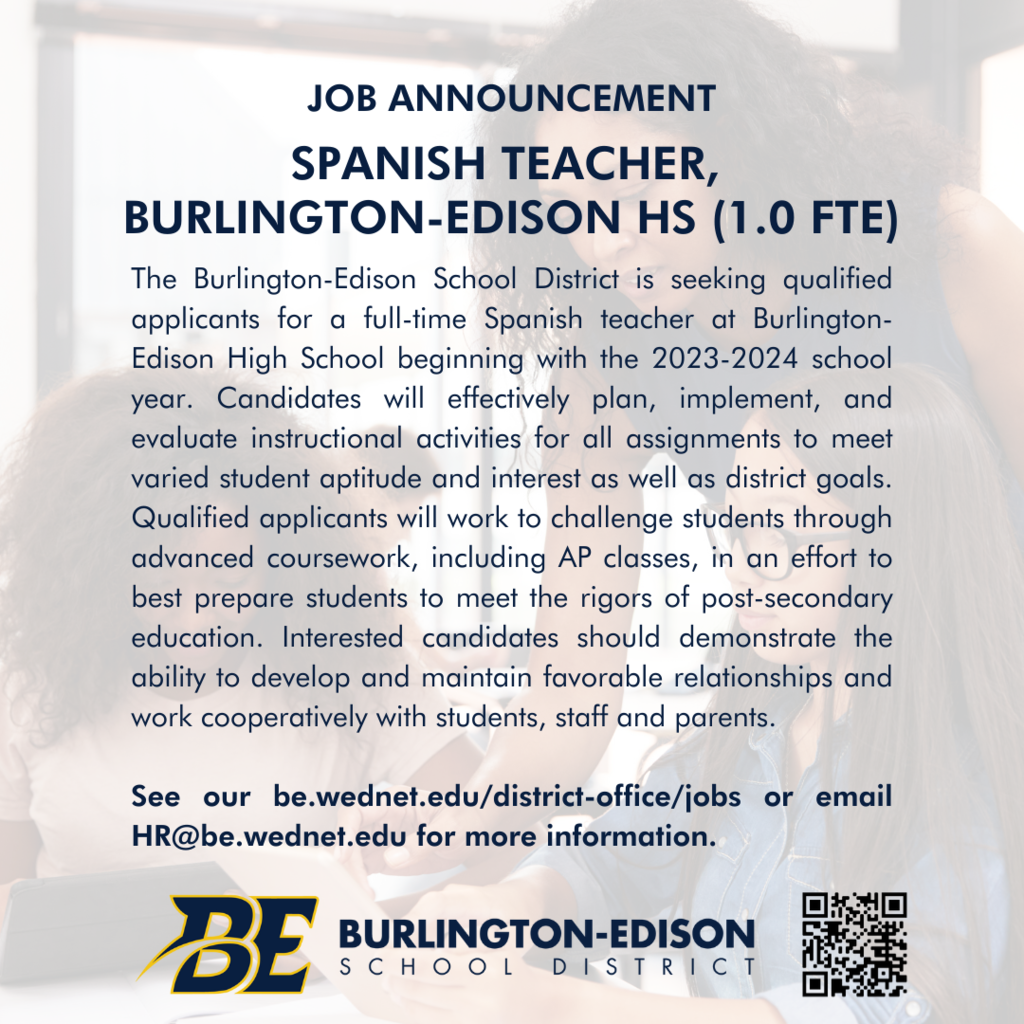 Happy Teacher Appreciation Week! #WeAreBE "Thank you for making an impact that will continue in ways you may not know. Our entire B-E community appreciates you!" - Superintendent Browning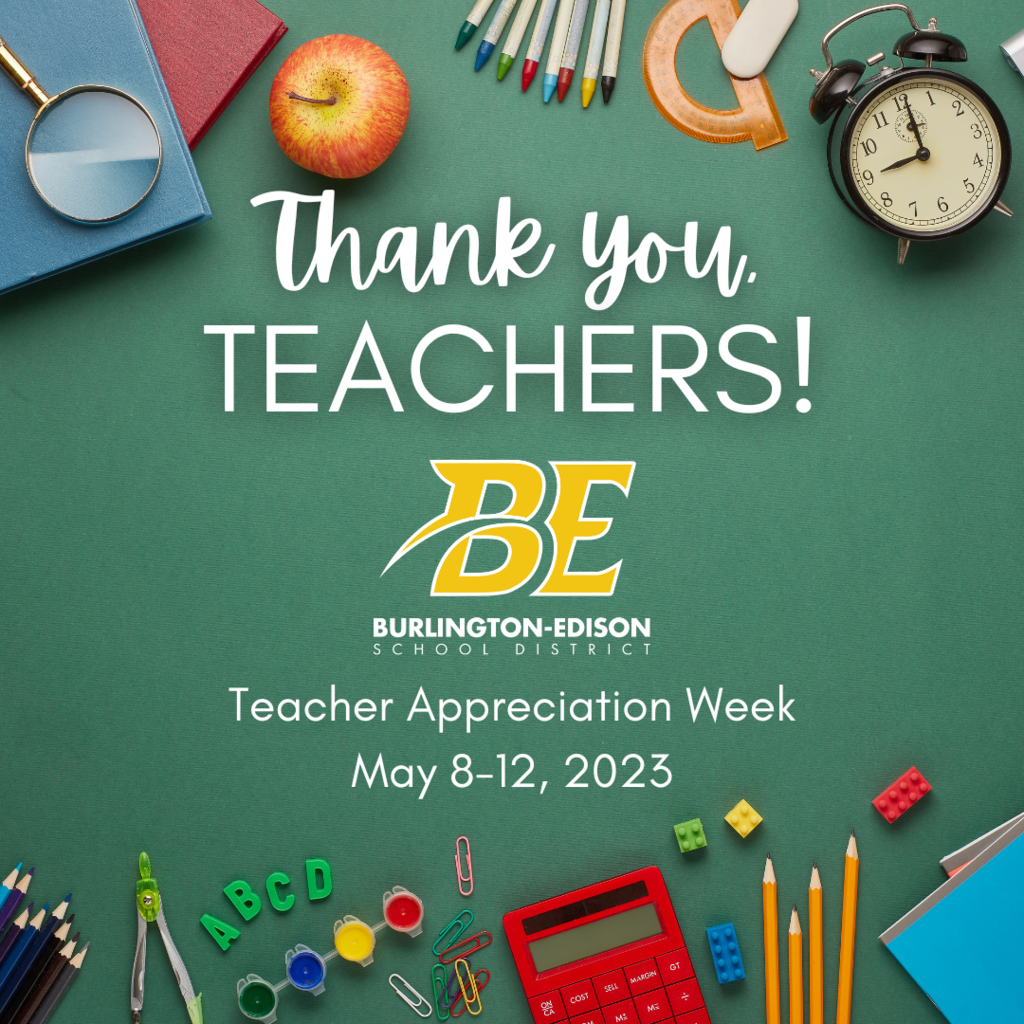 #WeAreBE #WeLovePlants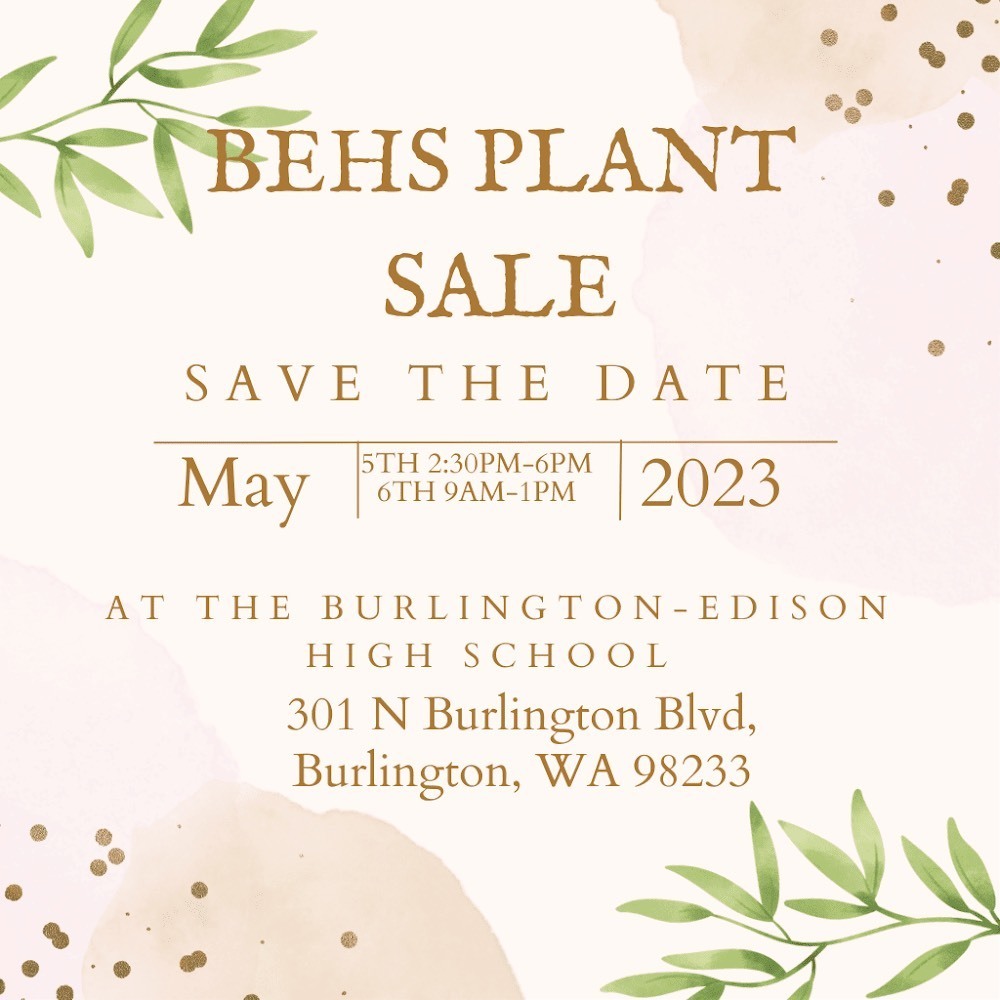 Congratulations to the 2023 B-ESD Champions of Diversity Awards recipients, recognized during the annual ceremony at Skagit Valley College last night. #WeAreBE #ChampionsOfDiversity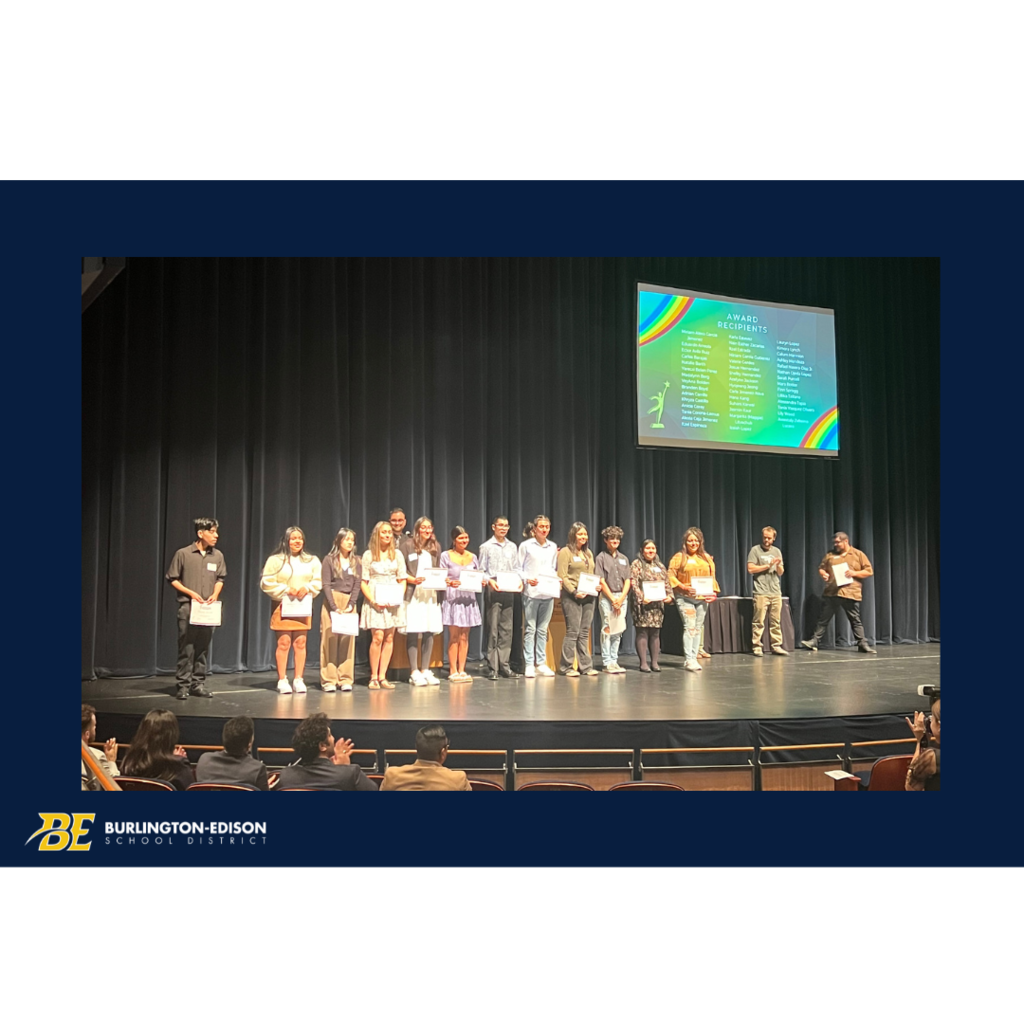 Save the Date!|¡Reserva! #WeAreBE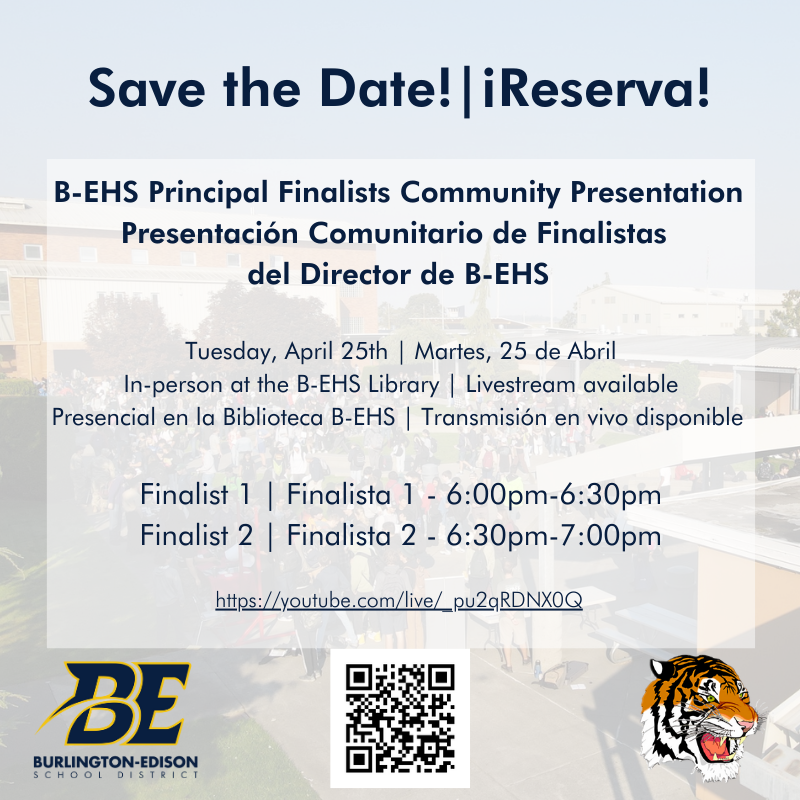 Congratulations to Analise and Iver, Burlington Morning Rotary Students of the Month for April! #TalentedTigers #BEHSALLIN #WeAreBE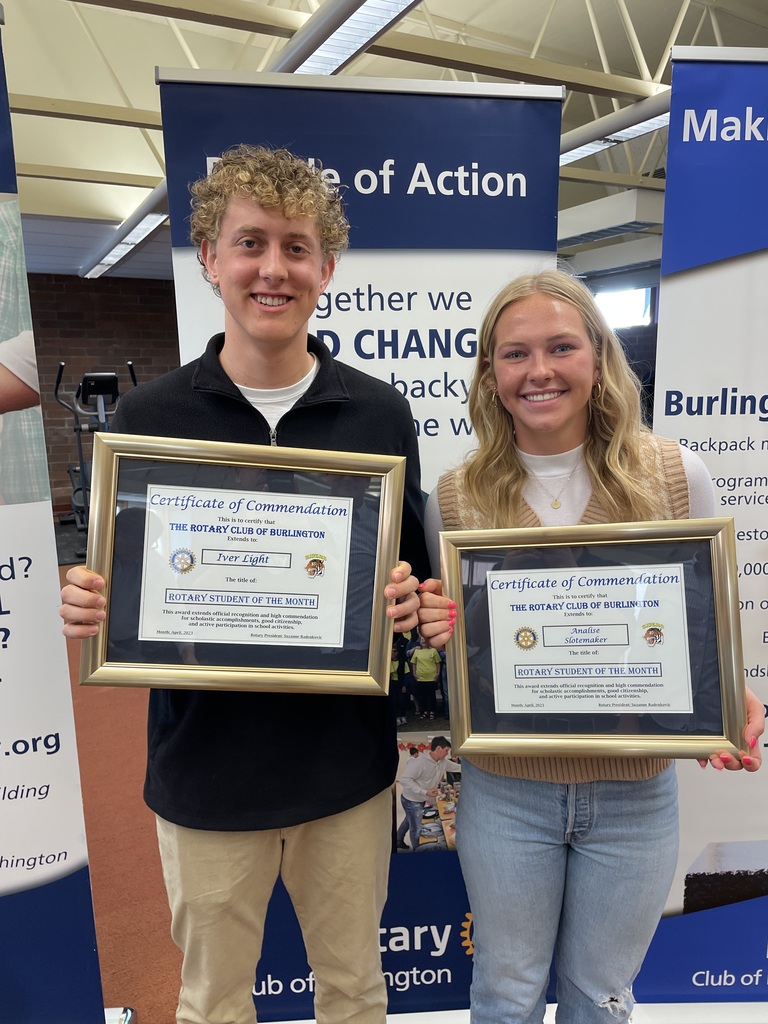 In need of a fun Spring Break coloring project? Visit our Community Resources page for a fun Berry Dairy Days coloring contest. | ¿Necesitas un divertido proyecto de colorear para las vacaciones de primavera? Visite nuestra página de recursos comunitarios para ver un divertido concurso de colorear de Berry Dairy Days.
https://www.be.wednet.edu/page/community-resources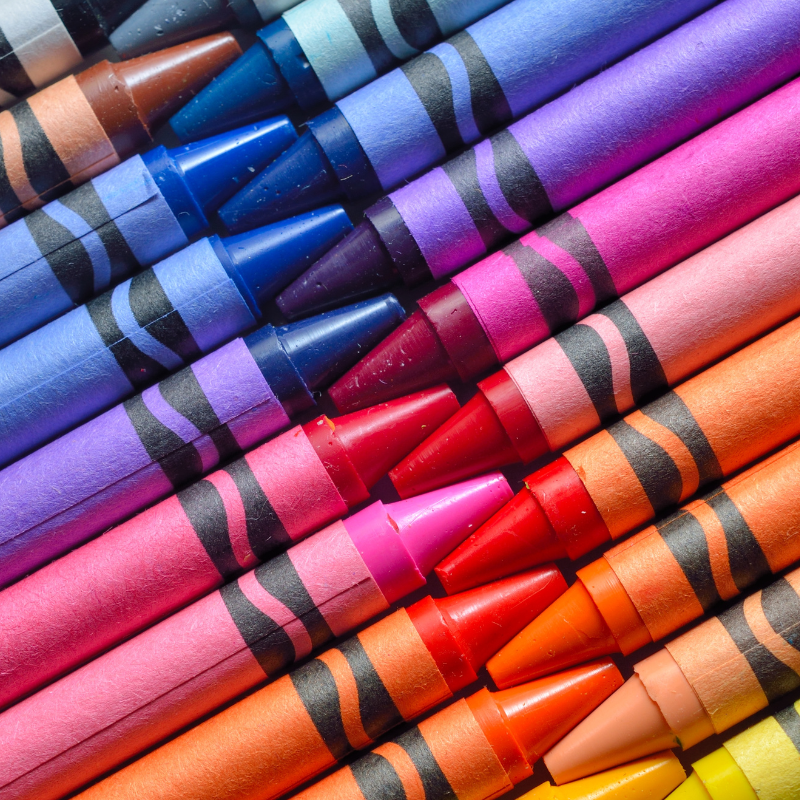 Preparing for the tulips while learning perspective and vanishing points. #WeAreBE #BringOnTheTulips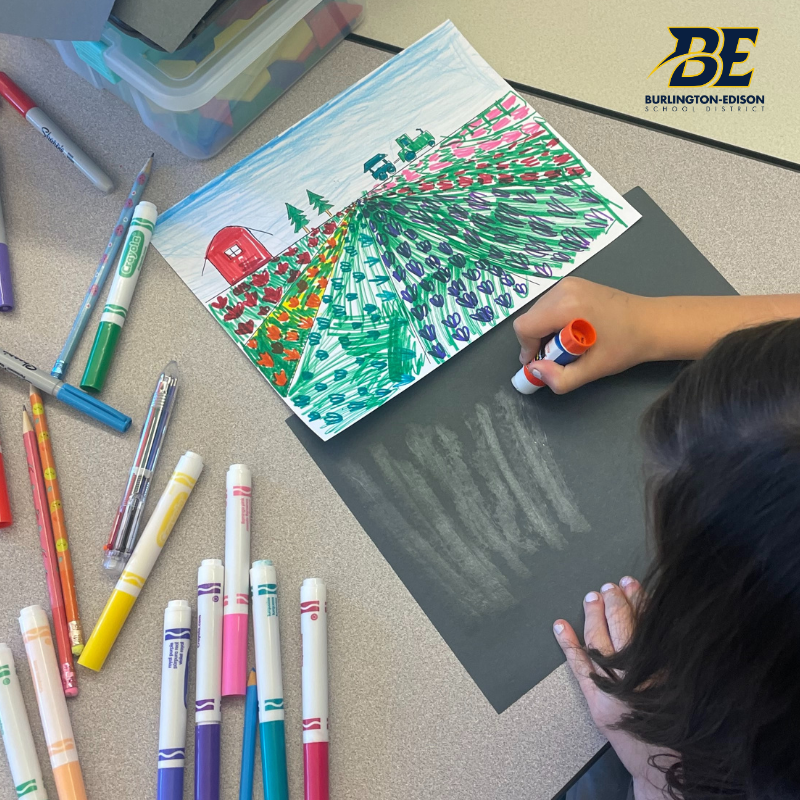 Reminder: Thursday, March 30 and Friday, March 31 are half days for K-12 students for conferences and end of the quarter grading. Notificación: el jueves 30 de marzo y el viernes 31 de marzo son medio día para los estudiantes en los grados K-12 para conferencias y calificaciones de fin de trimestre.

Congratulations to Alexia and Adria, Burlington Morning Rotary Students of the Month for March! #TalentedTigers #BEHSALLIN #WeAreBE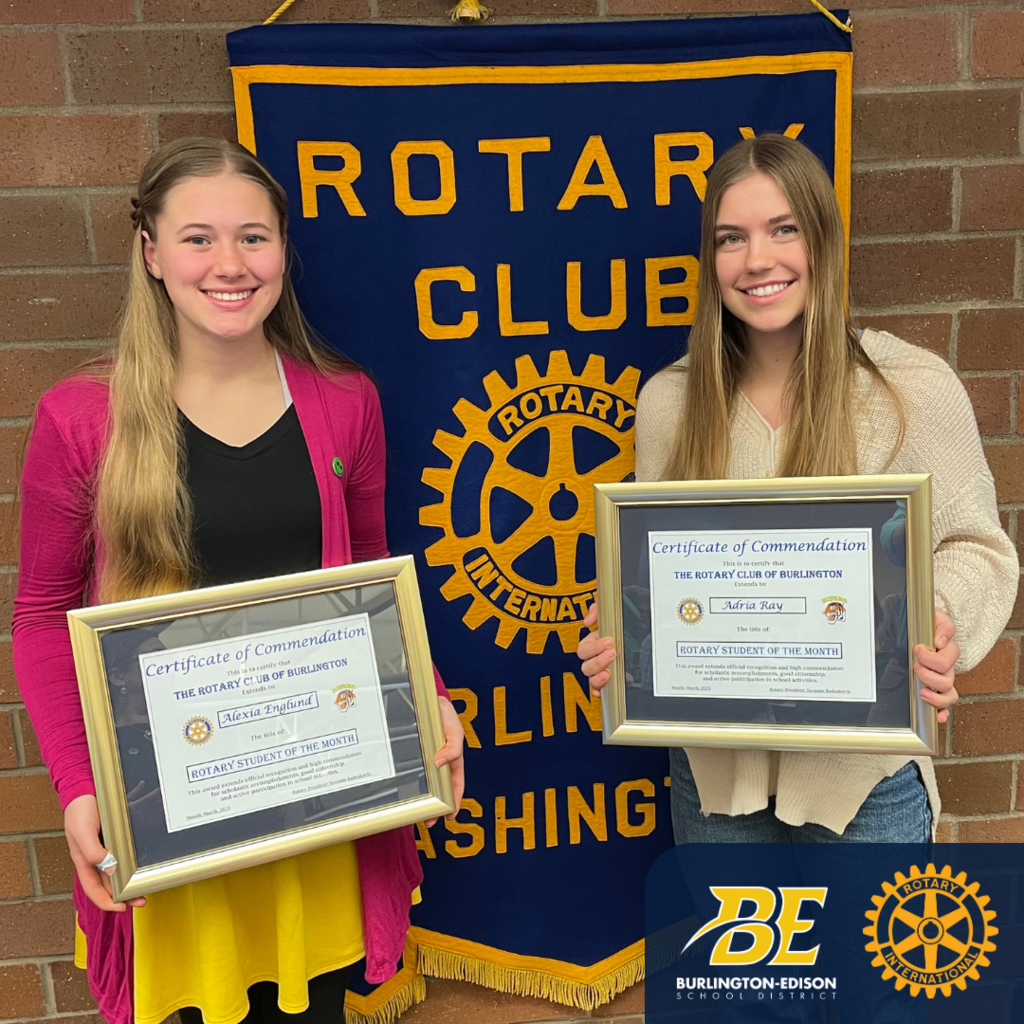 ​Surplus Event Burlington-Edison School District #100 is accepting bids on surplus items. The surplus items can be viewed, and bids submitted online at Publicsurplus.com from March 16 - March 27, 2023. Items available to bid include: Jet band saw, commercial water heater, light fixtures, electrical panel, electric paint shaker, and many other miscellaneous items. If you are notified of a winning bid at the end of the bidding time frame, you have 10 days to pick up your item(s). See Terms and Conditions for more details at Publicsurplus.com All surplus items will be sold as-is-where-is, with no expressed warranty. No returns will be accepted. The B-ESD reserves the right to reject any and all bids as may be in the best interest of B-ESD #100. For further information call 360-757-3387. Evento de Excedente El Distrito Escolar #100 de Burlington-Edison está aceptando ofertas de artículos excedentes. Los artículos excedentes se pueden ver y las ofertas se pueden enviar en línea en Publicsurplus.com del 16 al 27 de marzo de 2023. Los artículos disponibles para ofertar incluyen: sierra de cinta de chorro, calentador de agua comercial, accesorios de iluminación, panel eléctrico, agitador de pintura eléctrico y muchos otros artículos misceláneos. Si se le notifica una oferta ganadora al final del período de tiempo de oferta, tiene 10 días para recoger su(s) artículo(s). Ver Términos y Condiciones para más detalles en Publicsurplus.com Todos los artículos sobrantes se venderán tal como están, sin garantía expresa. No se aceptan devoluciones. B-ESD se reserva el derecho de rechazar todas y cada una de las ofertas que sean en el mejor interés de B-ESD #100. Para más información llame al 360-757-3387.