Comcast Internet Essentials
The Internet should be part of the home. Comcast Internet Essentials offers economic high speed Internet for home. You can qualify if your child is eligible to participate in the National Program School lunches.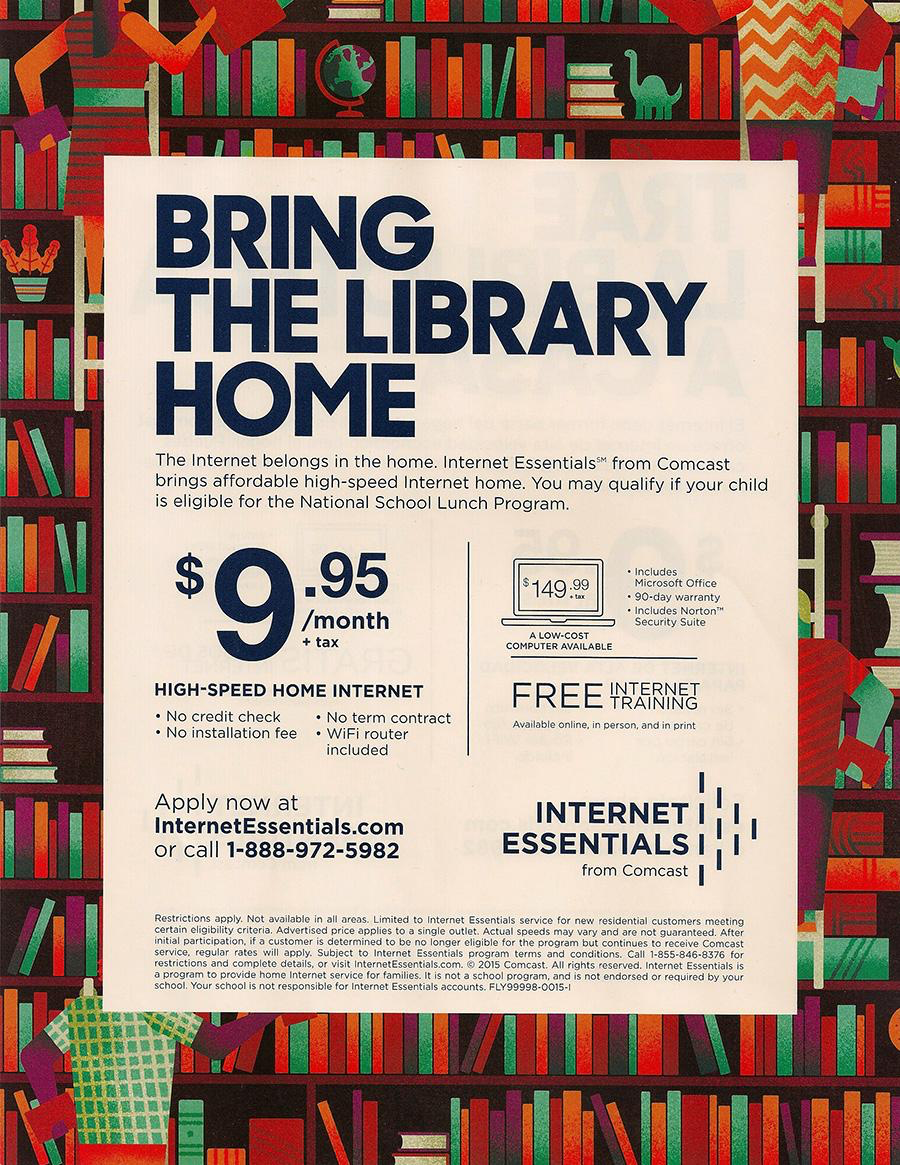 Comcast bajo costo a Internet
El Internet debe formar parte del hogar. Internet Essentials de Comcast ofrece un Internet de alta velocidad económico para el hogar. Puedes calificar si tu hijo es elegible para participar en el Programa Nacional de Almuerzos Escolares .