Learning Assistance Program (LAP)
The Learning Assistance Program (LAP) is Washington's state-funded program (WAC 392-162 and Chapter 28A.165 RCW) that provides additional academic support to eligible students.
Eligible Students
Eligible students are those achieving below grade level on the state's assessment, and 11th and 12th grade students at risk of not graduating. Achievement on district assessment of basic skills may also be considered.
LAP funds are available to support programs in grades K-12 in reading, writing, mathematics, and readiness for those subjects.
The Burlington Edison School District Learning Assistance Program (LAP) currently supports struggling readers in kindergarten through fourth grade at each of our elementary schools. Additional support is provided to students in Math at all grade levels and Reading in grades five through eight at Bay View, and Edison elementary schools. LAP funds also support students at the high school in retrieving credits necessary for graduation in grades eleven and twelve.
Looking for help for your student outside the school day?
Please click the link below for information about local resources.
Burlington-Edison School District Summer Learning Packet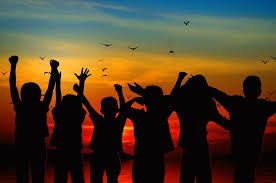 The Summer Learning Packet includes local summer programs and camps, links to local events and activities, B-ESD Summer meal program, educational apps and websites, low cost internet, and a list of games and ideas for summer learning fun!
Entire Summer Learning Packet ENGLISH